Alpha Course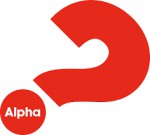 Why am I here?  What is the point of life? Does life matter? Is there a God?
Come and explore these questions with us in 2020 - Friday lunchtimes from 12.30pm. The Alpha course is an introduction to the Christian faith designed for enquirers and new Christians. 
Starting on Friday 7th February - with a light lunch and followed by conversations which will make you think about what life is all about....
Don't worry if you missed the first session - come join us for the rest of the course. 
Contact us to sign up or for more information.