Alpha Online - Starting Thursday 30th September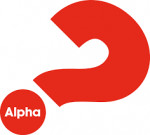 Why am I here?  What is the point of life? Does life matter? Is there a God?
Come and explore these questions with us ONLINE - THURSDAY evenings from 8pm. The Alpha course is an introduction to the Christian faith designed for enquirers and new Christians. 

Starting on Thursday 30th September.
Contact us to sign up or for more information see below
---
 Join and engage with the Alpha course from the comfort and security of your own home through zoom.  
Each evening includes some introductory chat with others on the course; watching an Alpha video (usually about 25 minutes) ; and then discussion together in breakout groups with five to seven others (about 45 mins).  We start at 8pm and will finish by (at the latest) 9:30pm.
The course starts on Thursday September 30th at 8pm - zoom in for a chance to meet the others on the course and then enjoy the first Alpha video, 'Is there more to life than this?'.  
So that we can provide you with zoom links and send you information for Alpha, please register by contacting the